My friend, Jeremy Lukens , author of the blog stealingpesosoutofmybrain.wordpress.com and our very own Dear Jeremy, stated in my comments yesterday, "Well, I guess I would have to be a buffoon, considering my most popular blog posts are all about boobs!"  In response, I said, "What would the world motorboat without boobs?"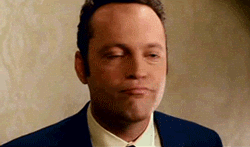 This really had me stressed and my mind racing: What would the world motorboat without boobs?  Would the world end or would we find simple replacements for our lips?  Would we dare take our next breath knowing we didn't have this option?
My mind went down this destructive path of a boob-less world when I concluded, I would be just fine.  Then I thought of all the men I knew and how it would change their lives.  Men and a few women (giving you the stink eye, you know who you are and what you have tried to do to me) all over the world would be in search for anything to motorboat.
First, we would find them trying their best to motorboat building.
We would find sports figures all over the world, trying to motorboat one another.
My girlfriend, Julie, felt concerned for both wet and dry balloons.
Pretty soon there would be a sandwich fetish surplus.
Finally, dogs all over the world become VERY scared!
These thoughts were horrifically scary.  The world needs boobs for dogs, buildings, football players, balloons, and sandwiches everywhere.  Ladyornot.com officially is pro boobs. We approve this message.
If you haven't seen this clip, you gotta. It always makes me laugh.  Wedding Crashers was one of the two funniest movies of recent times to me.
x,
Becca